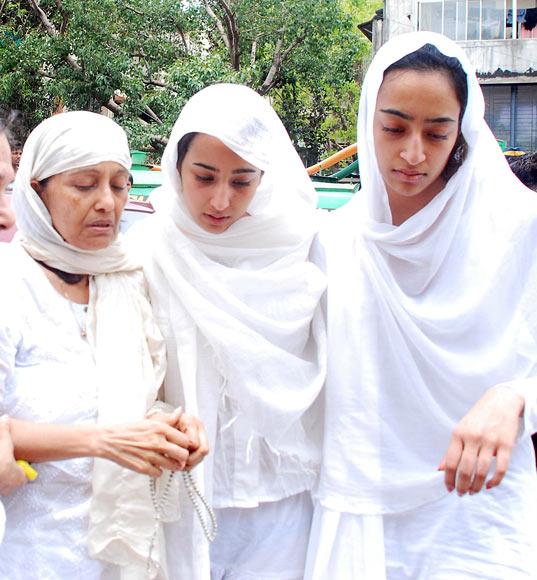 Actress Jiah Khan, who was found dead in her Juhu flat on June 4, was buried at 2 pm today at a cemetery in Santacruz, a western Mumbai suburb as friends and family gathered to bid her a teary goodbye.

Jiah, 25, was found hanging at her flat in Sagar Sangeet Building in the posh area around midnight on Monday.

No suicide note was found in her room.

Several celebrities like Aamir Khan's wife Kiran Rao, Prem Chopra, Deepak Parasher, Ranjeet, among others visited the bereaved family.
Jiah's distraught mother Rabbiya Khan was joined by her two younger daughters.
Aditya Pancholi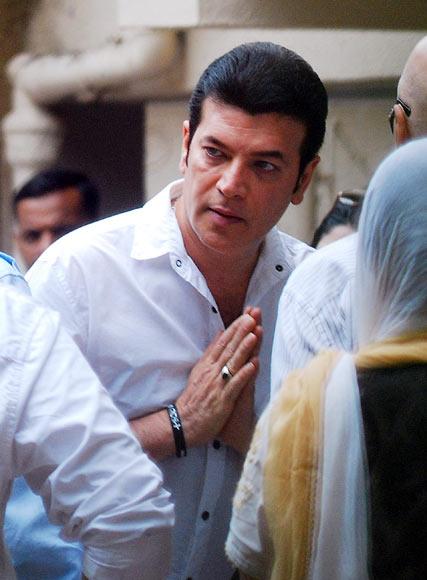 Actor Aditya Pancholi, who had accompanied his son Suraj to the police station for questioning, also payed the grieving family a visit.

Jiah was reportedly in a relationship with Suraj Pancholi and was heartbroken after a failed relationship with him which possibly drove her to commit suicide.

Suraj and Jiah spoke over telephone a number of times on Monday before she ended her life, sources had earlier said.

Jiah's mother and sister had gone out and she was alone at the house when she took the extreme step.

Both Suraj and Aditya were questioned by the police in connection with the case.
Suraj Pancholi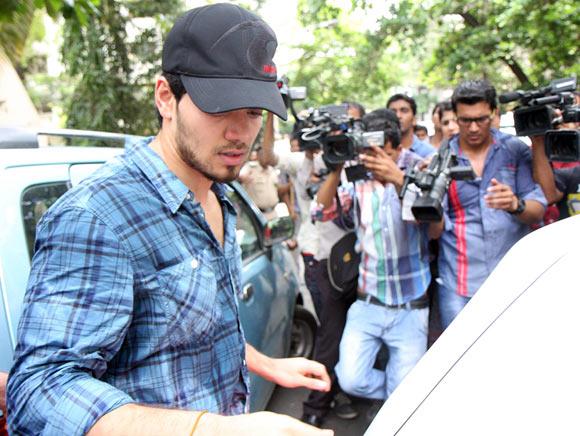 Suraj Pancholi, an aspiring actor, was also spotted.

According to Jiah's mother, the actress was depressed after having been rejected at an audition in Hyderabad.

She wanted to pursue a career in interior designing as she wasn't happy with her film career graph.

Riteish Deshmukh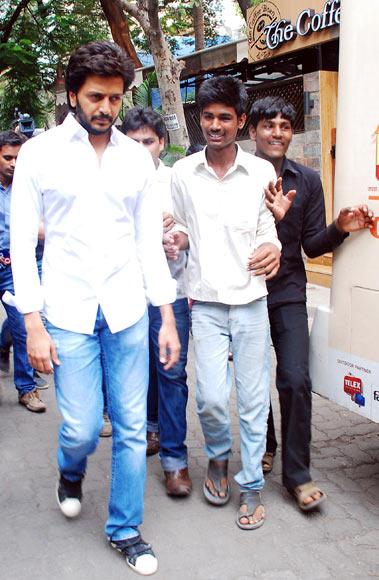 Actor Riteish Deshmukh, who had worked with Jiah in Sajid Khan's 2010 hit comedy Housefull, was also in attendance.
Sanjay Khan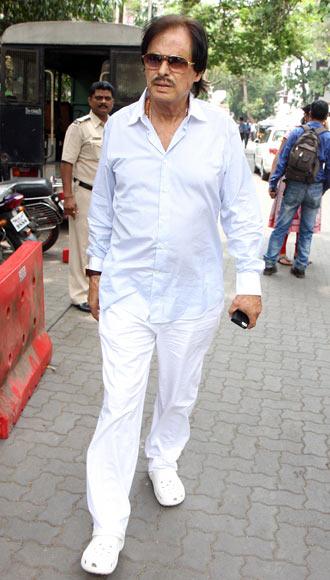 Sanjay Khan arrives for the funeral.
Siddharth Mallya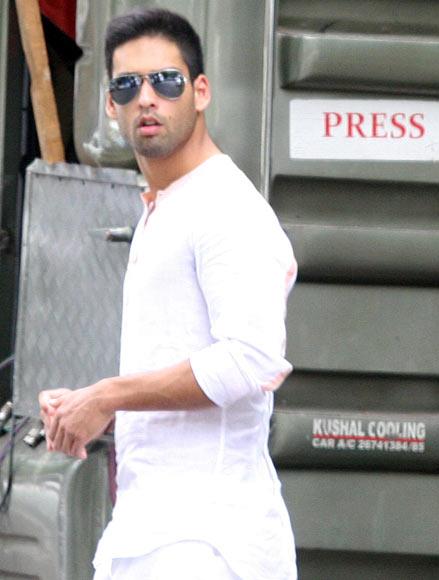 Siddharth Mallya was also at the funeral.
Anju Mahendroo and Nagma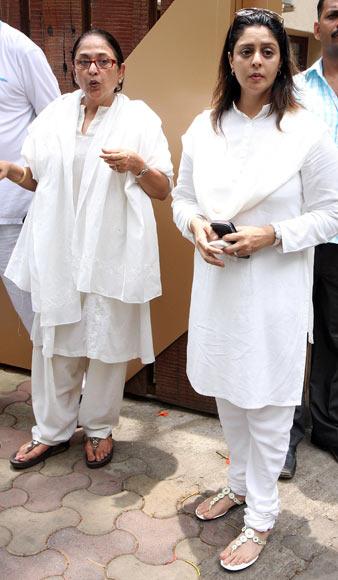 Actresses Anju Mahendroo and Nagma were also spotted.
Jiah's mother Rabbiya was reportedly at Mahendroo's place when the young actress took the drastic step.
Urvashi Dholakia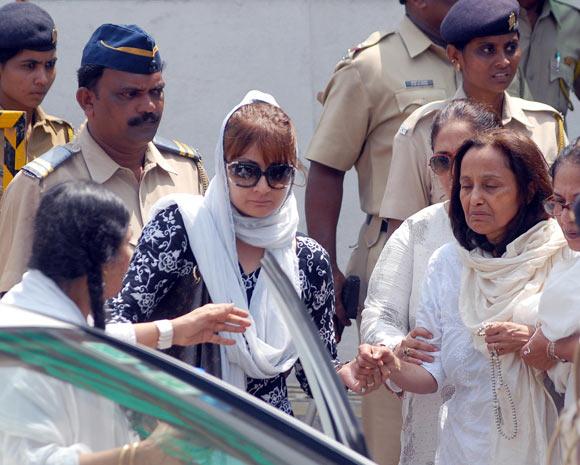 TV actress Urvashi Dholakia arrives.
Shawar Ali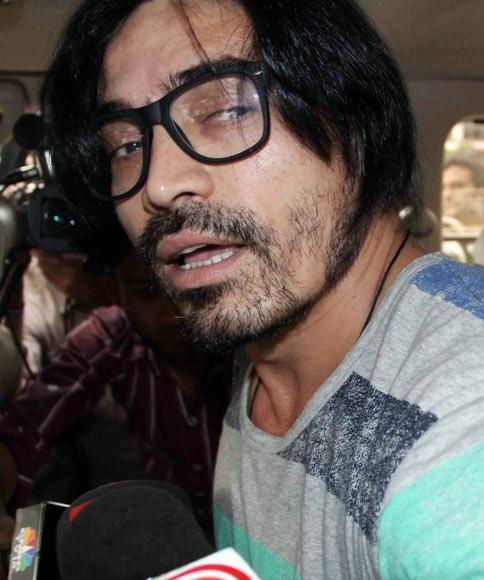 Model Shawar Ali talks to the media as he arrives at the Khans' Juhu residence.
Zulfi Syed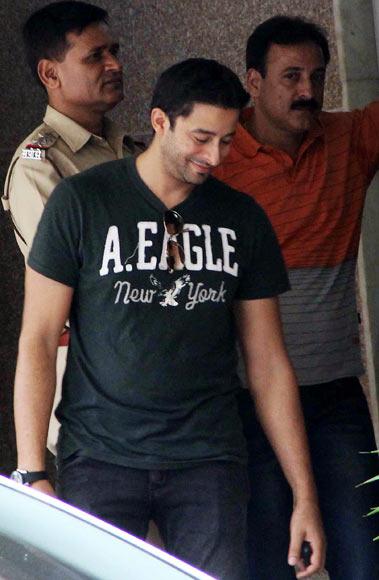 Model and actor Zulfi Syed turned up in support too.